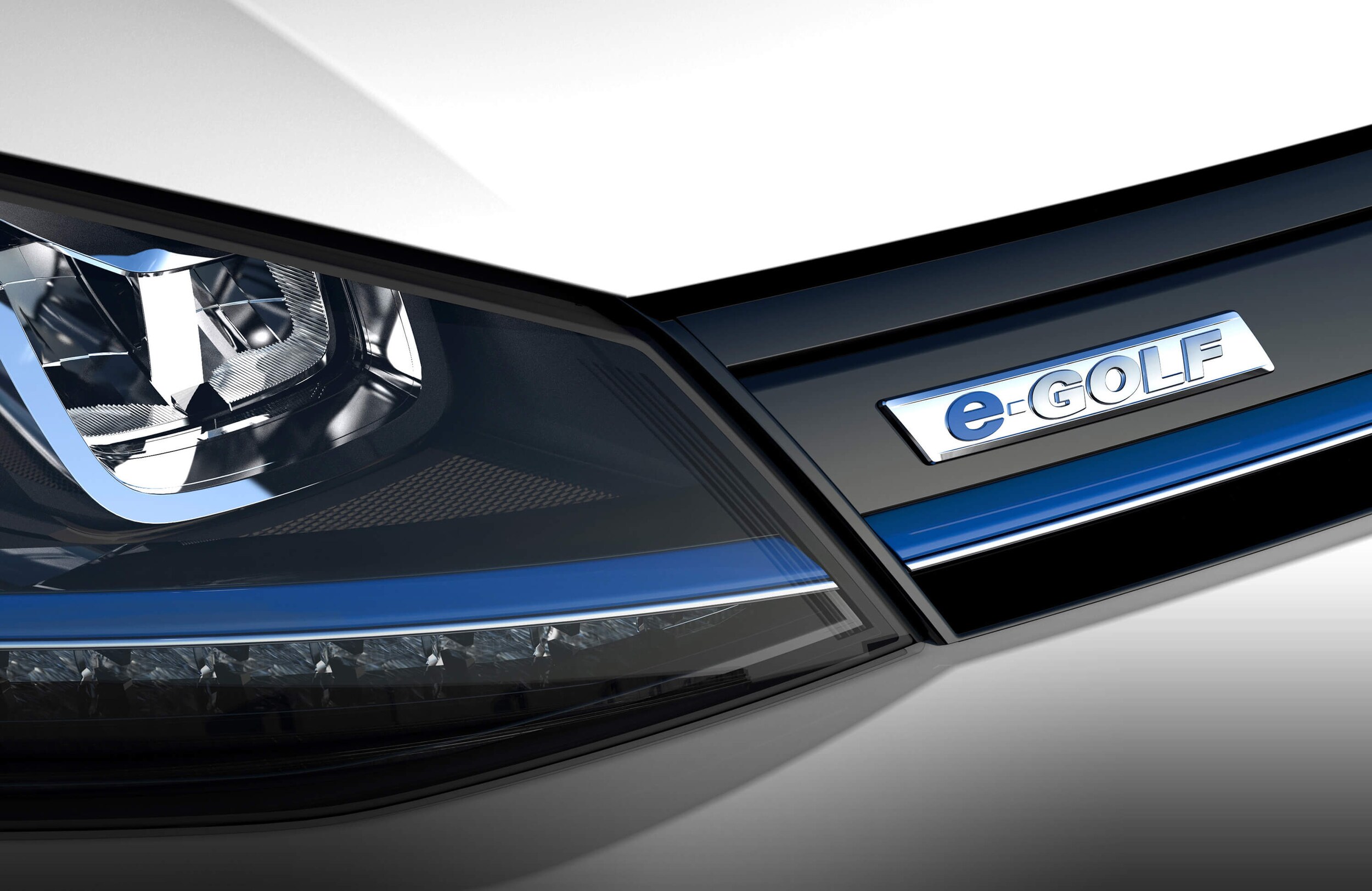 Like all Volkswagen fans, everyone here at Byers Volkswagen is always excited to see what kind of tweaks and upgrades are coming to our favorite vehicles. The Volkswagen brand always has something interesting in the works, whether its innovative technology, performance improvements, or new safety features. One new car we're excited to see more of is the 2017 Volkswagen e-Golf, which was recently unveiled at the Los Angeles Auto Show. The automaker has placed a huge emphasis on electric vehicle technology lately, and the new and improved Volkswagen e-Golf shows that their work and research have really started to pay off.
So what makes this new VW car so exciting? The Volkswagen e-Golf already boasted an impressive range of 83 miles on a single charge, but the new model can travel 124 miles. That's an improvement of more than 40 miles! This should go a long way towards eliminating the range anxiety some drivers feel when they get behind the wheel of an electric car.
That's not the only upgrade this car is getting for the new year though. The 2017 Volkswagen e-Golf can produce 134 horsepower and 214 lb-ft of torque, more than the old model, and a new DC fast charging system makes this one of the most convenient electric vehicles out there. This feature will come standard on the SEL Premium trim level and be available as an option on the base SE model. The biggest new addition will be the Volkswagen Digital Cockpit, an advanced new infotainment system that offers the in-car technology you crave along with a massive 12.3-inch screen and gesture controls. We couldn't be more excited for this new Volkswagen vehicle!
So when you're looking for a technologically advanced new or used car, you should visit our Volkswagen dealership near Westerville, OH. Whether you need a new electric vehicle, a competent crossover, or a reasonably priced pre-owned car, our dealers can help you find what you're looking for. We hope to see you soon!