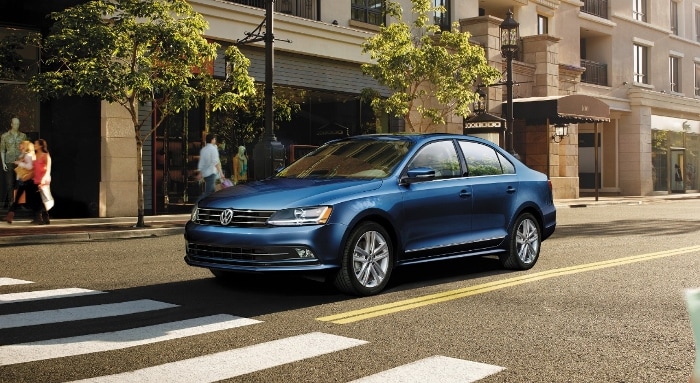 The Volkswagen brand is always looking for ways to innovate while continuing to deliver great vehicles. Whether you're driving a Volkswagen Golf or a Volkswagen Jetta, you're going to see consistent performance and a driving experience that's hard to beat. That won't change in the future, and it looks like the automaker has found a great way to keep developing reliable cars while simplifying the manufacturing process.
The secret lies in its MQB modular platform. MQB stands for Modularer Querbaukasten, which roughly translates to Modular Transversal Toolkit. This isn't a platform as the auto industry typically knows them, but a system that makes it easier to build a huge range of vehicles using different parts while allowing them to maintain the features and technology that make them unique. The Volkswagen brand wants to increase its MQB-based vehicle output to seven million cars by 2018, up from roughly two million in 2014.
It can make good on that promise because, despite its reliance on so many common components, the MQB platform can accommodate so many diverse vehicle types. Whether a vehicle is front-wheel drive or all-wheel drive, whether the vehicle is gas-powered, electric, or a hybrid, this platform will eventually be able to accommodate its manufacture. It works because the automaker sets certain dimensions, but actually allows for quite a bit of flexibility for different engine sizes, powertrain types, and in-car technology. The brand could use this platform to develop the next two generations of its vehicles, which means that we'll be seeing the fruits of this labor for a long time to come.
If you're looking for a great, innovative car, visit our Volkswagen dealership near New Albany, OH today. All of the friendly and knowledgeable dealers here at Byers Volkswagen will make finding the best car for you their top priority.