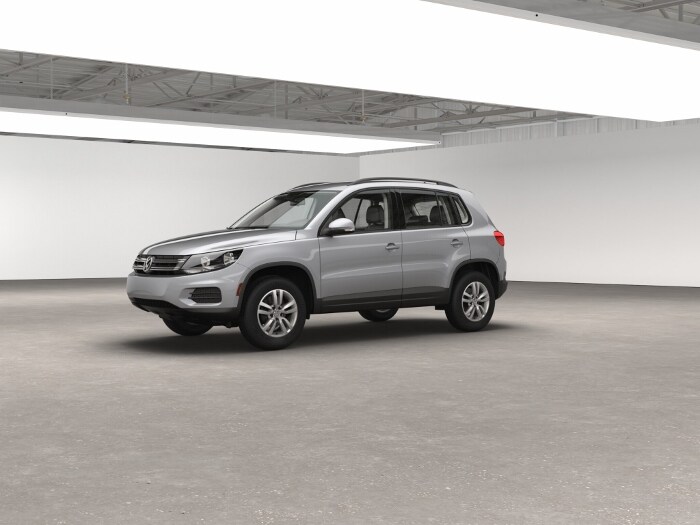 Crossover vehicles continue to grow in popularity. Drivers love the combination of a car's efficiency with an SUV's utility, and now it looks like the Volkswagen brand wants to become a larger presence in this burgeoning market. This spring it will bring a new concept vehicle, based on the Volkswagen Golf and inspired by the T-Roc Concept developed in 2014, to the Geneva Motor Show.
Everyone here at Byers Volkswagen is excited to learn all of the details about this new car at its formal unveiling, but there are a few things that we already know about this crossover. It will naturally be a five-door model, but it will offer some unique styling cues and a wide range of engine options that will set it apart from the Volkswagen Golf. Drivers will be able to choose from a 1.0-liter engine that can produce 113 horsepower, a 1.5-liter engine that offers up to 148 horsepower, and a 2.0-liter, turbocharged option that can put out 241 horsepower. It looks like diesel engines, hybrid, and all-electric options could also be on the table.
It looks like the new crossover will take its name from the T-Roc Concept, despite some big differences from that three-door model, and it will sit below the Volkswagen Tiguan in the automaker's vehicle lineup. While we don't know what trim levels will be offered just yet, four-wheel drive could be available on higher-end models. If in-car technology is your thing, the new Volkswagen T-Roc will offer the same advanced features you would see in any other Volkswagen Golf model, including a new infotainment system with a huge screen and voice controls.
We can't wait to learn more about this new Volkswagen model when it makes its official debut. If you can't wait to buy a new vehicle, visit our Volkswagen dealership near New Albany, OH! Our dealers will make it easy to find the perfect car. We hope to see you soon!