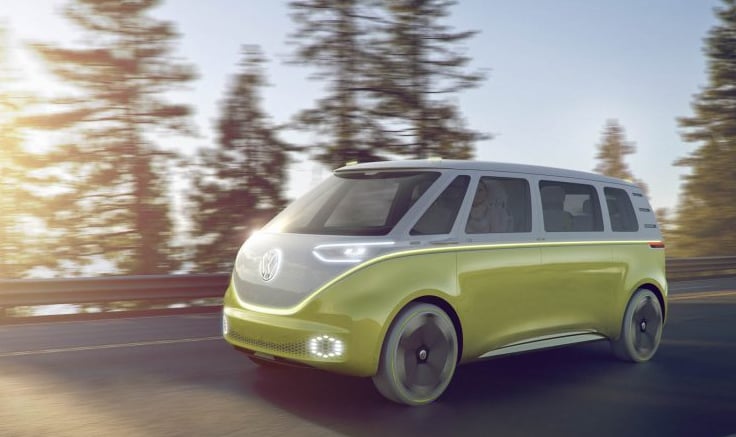 The Volkswagen brand has developed some iconic vehicles over the years. From the classic Volkswagen Beetle all the way to the 2017 Volkswagen Golf, car enthusiasts have been paying close attention to what this automaker does for decades now. Another legendary Volkswagen model is the Volkswagen Microbus, and we're excited to announce that this beloved vehicle is finally getting a successor!
If you keep up with the latest Volkswagen news, you may have heard about the I.D. concepts. One of them, the I.D. Buzz, will serve as the basis for the new Volkswagen bus. This new Volkswagen model will be recognizable to anyone who loved the Volkswagen Microbus. Its style is similar, with the addition of some more futuristic aesthetic touches. This four-door model has enough room for you, your family, and everything you need for that next road trip or family vacation. Naturally, this vehicle has also received some upgrades under the hood.
The production version of the Volkswagen I.D. Buzz will be completely electric and it will be built on the brand's new MEB electric vehicle platform. The concept vehicle has an all-electric range of 270 miles and an 111 kWh battery pack that can charge nearly all the way in just half an hour. It can also put out more than 360 horsepower, so you know that it's no slouch on the highway. The stats of the production vehicle should be similar, so keep an eye on our blog for the latest news and info about this innovative take on a classic!
And if you're shopping for a new or pre-owned car right now, visit our Volkswagen dealership near Westerville, OH today. Our friendly and knowledgeable dealers are ready to answer any questions you may have. We hope to see you soon!