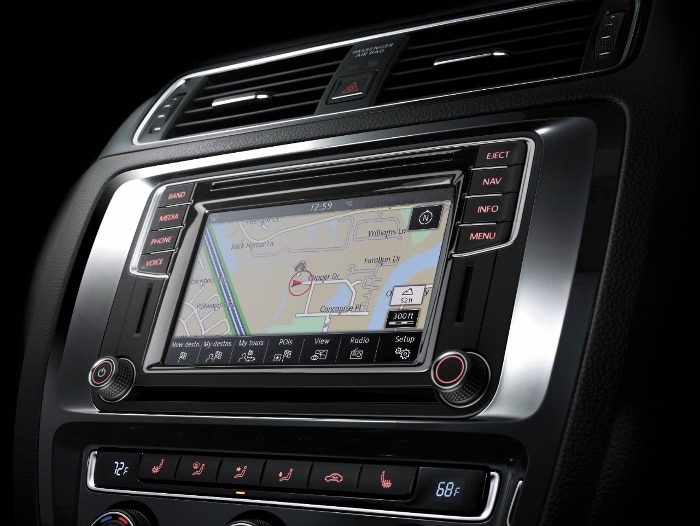 Here at Byers Volkswagen, we know that our customers aren't just looking for efficiency and reliability these days. When you're buying a new Volkswagen car, you also want the most advanced safety features and the newest in-car technology. Lucky for you, the vehicles on our lot offer cutting-edge tech and innovation, which means that your new car will do everything you need it to do and more.
One of the coolest features found in our cars has to be the VW Car-Net® App-Connect feature. Just connect your smartphone to your car to take full advantage of select apps right there on your dashboard. VW Car-Net® also allows you to check where you parked, make sure that you locked the doors, or even call for assistance during an emergency. Many vehicles also offer SiriusXM® compatibility, navigation, and traffic updates.
One model that offers all of these features and more is the 2017 Volkswagen Jetta. This reliable sedan also comes equipped with a premium Fender® audio system, which means that your favorite music will sound great the next time you hit the road. The new Volkswagen Jetta also offers the latest in safety technology. The rearview camera system makes it easier to see obstacles, which means that backing out of a driveway has never been safer and parking in a tight spot has never been easier. This vehicle also offers a Blind Spot Monitor, which can detect obstacles that you might have missed.
These are just some of the useful technology features found in the Volkswagen vehicles on our lot. Come visit our Volkswagen dealership in Columbus, OH today and get a better look at these cars for yourself. Our dealers will make it easy to find a car with all of the special and safety features you need.