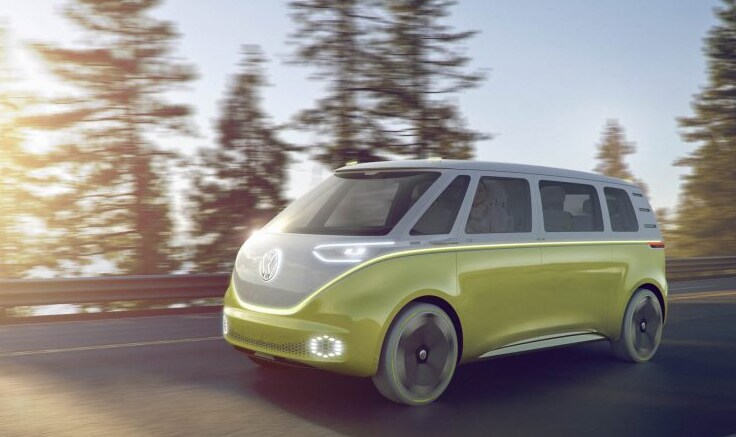 One thing that unites everyone here at Byers Volkswagen is our love of the classic Volkswagen van. This vehicle is an icon and we know that fans have been waiting for a true successor for a while now. That's why we were so excited to see the new I.D. Buzz concept, which was just unveiled at the North American International Auto Show in Detroit. This new concept van combines modern electric vehicle technology with a retro look, and we hope it becomes a production car.
The main purpose of the I.D. Buzz concept is to show off the versatility of the Volkswagen brand's new MEB platform, which makes it easier for the automaker to build vehicles of all sizes. Previous van concepts did not become production models, but this new platform could mean that the I.D. Buzz is different. This concept offers all-wheel drive and would come equipped with a 369 horsepower engine. It would be capable of traveling 270 miles on a single charge and could eventually be made fully autonomous thanks to its onboard suite of laser scanners, radar sensors, and cameras.
The I.D. Buzz has a large Volkswagen logo on its front end, a clear homage to the classic microbus. It also has some more modern touches that were present in the automaker's other I.D. concept car. Look for configurable seating arrangements, unique software that can cater to your driving preferences, a retractable steering wheel, and an augmented reality heads-up display. It really combines the best features of retro and modern vehicles.
We're not sure when or if this cool concept will arrive on the market, but if you're looking for a great new or pre-owned Volkswagen car, we can help you out right now. Visit our Volkswagen dealership near New Albany, OH today and check out our enormous selection. We hope to see you soon for a test drive!