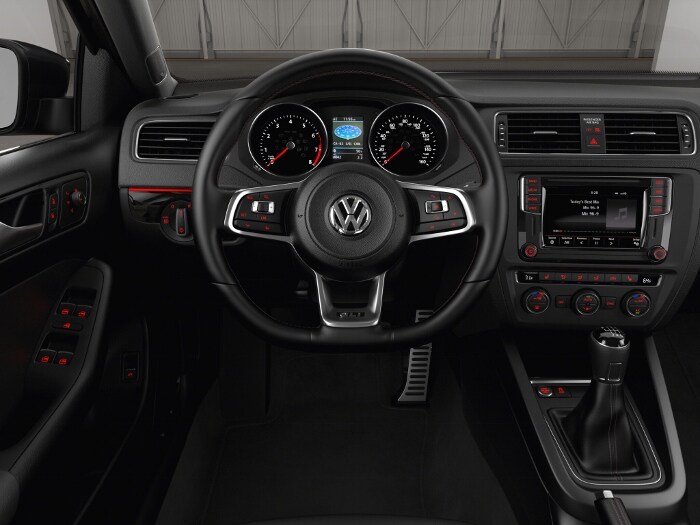 Here at Byers Volkswagen, we know how important in-car technology has become to so many drivers. Whether you're looking for useful features like navigation or innovative safety tech that can help keep your family safe, you'll find what you need in the new Volkswagen cars on our lot. Soon, many Volkswagen models will even come equipped with a Vehicle-to-Vehicle communication system. This technology will give you even more confidence in your car every time you hit the road.
Vehicle-to-Vehicle communication systems have the potential to make driving much safer. Starting in 2019, select Volkswagen models will offer this feature, also known as pWLAN technology. This will allow your car to "talk" to other cars, and not just Volkswagen vehicles, to learn about potential hazards. This system has a range of more than 1,600 feet, which means that you'll know about nearby risks in time to react. Think of it as giving your car the ability to see around corners.
Someday soon, your Volkswagen Jetta will be able to talk to another vehicle to learn about nearby accidents or a slowdown in traffic. Your car will even be able to communicate with "smart" infrastructure like traffic lights to receive more information about road conditions. The capabilities of this technology will only increase as more vehicles and traffic infrastructure employ it. It's just another way that the Volkswagen brand helps you stay safer on the road.
So when you're searching for a car that employs the latest technology, visit our Volkswagen dealership near New Albany, OH. Our expert dealers will make it easy to find the perfect vehicle, whether you're shopping for a new sedan or a dependable pre-owned crossover. We can't wait to help you find a car that you'll love!