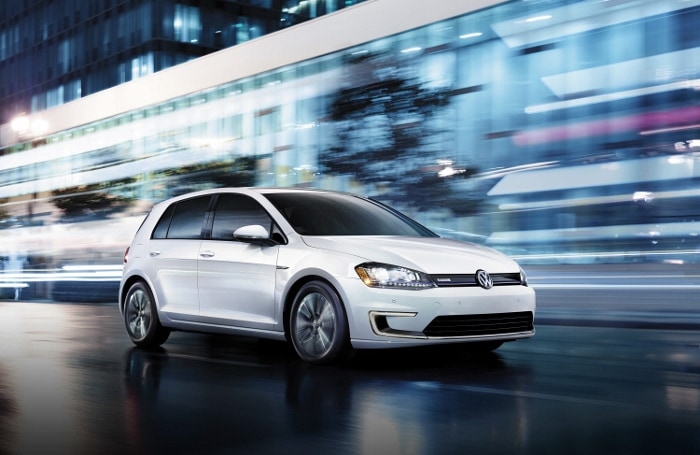 At Byers Volkswagen, we love seeing how our favorite vehicles will evolve in a new model year. Most models receive some new safety features, updated in-car technology, or even a complete redesign, but one new car sticks out among the rest. The 2017 Volkswagen e-Golf, which goes on sale this spring, is not just receiving the typical upgrades. Drivers can expect a dramatically expanded range and even more power.
Drivers who love the 2017 Volkswagen Golf have a lot of choices. There are models for drivers who want all-wheel drive or impressive performance, and now there's one for our customers who want to go green. The new Volkswagen e-Golf offers a 51 percent increase in range compared to the earlier model. You can now travel 125 miles on a single charge, according to the EPA. This is even better than the automaker's earlier estimates and it should help put the "range anxiety" of many drivers to rest.
A huge increase in range isn't the only improvement coming to the 2017 Volkswagen e-Golf. This new model will also offer more horsepower. The previous iteration could put out 115 horsepower, but the new model can produce 134 horsepower and more torque. That means that this electric vehicle can go from zero to 60 miles per hour in less than ten seconds. You don't have to sacrifice a fun driving experience when you get behind the wheel of this green car.
So whether you're looking for an innovative green car or a dependable used vehicle, visit our Volkswagen dealership near Gahanna, OH. We can help you find the car that suits your lifestyle and driving needs. We hope to see you soon for a test drive!