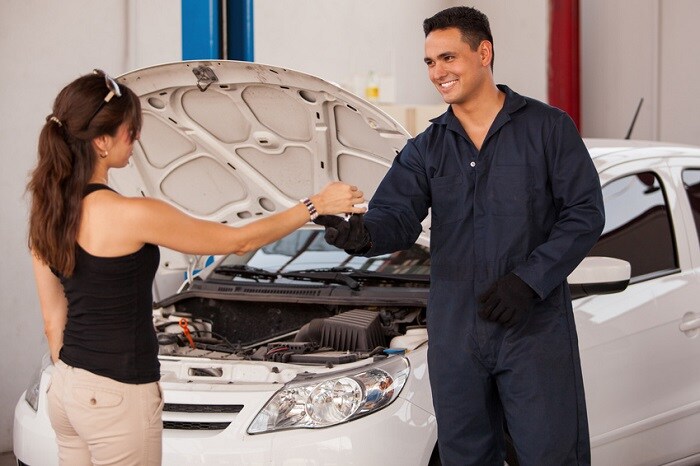 Summer is fast approaching, which means that you're probably getting ready to take your favorite Volkswagen vehicle out for a vacation or a long road trip. No matter where the season takes you, nothing is more important than proper maintenance. Cold weather can have a few adverse effects on your car and the important components that keep it running smoothly. That's why you should pay us a visit here at our Volkswagen service center this spring.
Here at Byers Volkswagen, we know that selling our customers a new or pre-owned car that they love is only part of our job. We also want to help you keep that car in top shape for years to come. After a cold winter, our experienced technicians are ready to give your Volkswagen vehicle a checkup.
First, it's important to know that fluids, like oil or coolant, might need to be replaced after a harsh winter. Our mechanics can check your vehicle's fluid levels and replace them if need be. Another part that may have had a rough few months is your windshield wipers. Snow and ice can build up and take their toll over the winter season. If you notice that they make squeaky noises or leave streaks behind, it's probably time for a replacement.
It's also smart to have a professional look at your car's tires. Winter can mean potholes and bumpy roads, which can throw off the alignment of your vehicle. That could cause your tires to wear down unevenly, shortening their total lifespan. Some other parts, like air filters or headlight bulbs, might also need to be replaced. Luckily for you, we have the OEM parts that your car needs.
So whether you need a new car or authentic Volkswagen parts for your current vehicle, visit our Volkswagen dealership and service center near New Albany, OH. We look forward to helping you with all of your maintenance needs!