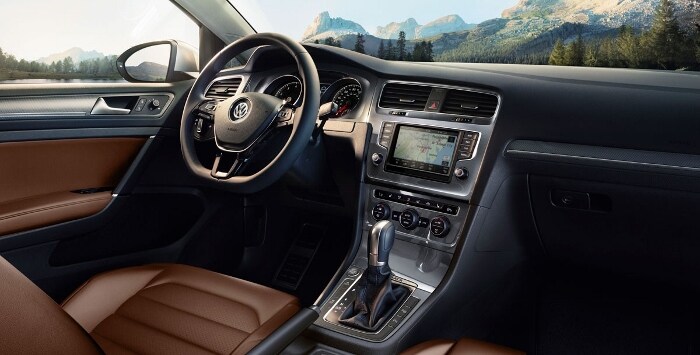 If you're anything like the auto enthusiasts here at Byers Volkswagen, you're always excited when you hear about a new vehicle launch. We're always looking for more news about new Volkswagen cars, and one recent story should make fans of performance vehicles happy. It looks like the Volkswagen R lineup could soon expand. That means more performance-focused Volkswagen models could soon be on the way to your local dealership.
The Volkswagen Golf R is a performance hatchback that comes equipped with a turbocharged four-cylinder engine and other features that help it deliver an exhilarating driving experience. If you're looking for power and incredible handling, this model delivers. That's why we're so thrilled to see some new vehicles with a Volkswagen R badge.
A more powerful version of the Volkswagen Golf R could be in the works along with some new and powerful SUVs. A Volkswagen Tiguan R or Volkswagen Touareg R could offer the performance you crave along with the cargo space you need for your next adventure. A Volkswagen R version of the Volkswagen T-Roc crossover, which has yet to be announced for a United States release, could also be in development.
The Volkswagen Arteon R might even be a possibility, and recent rumors indicate that it could ditch the turbocharged four-cylinder engine for an even more powerful VR6 engine. These models would deliver the dependability that the Volkswagen brand is known for along with power that will blow you away. We can't wait to learn more about new performance Volkswagen cars!
So when you're looking for precision engineering and a driving experience that's hard to top, our Volkswagen dealership near Gahanna, OH should be your first stop. Our Volkswagen dealers are ready to help you with any of your questions or concerns. We look forward to assisting you!