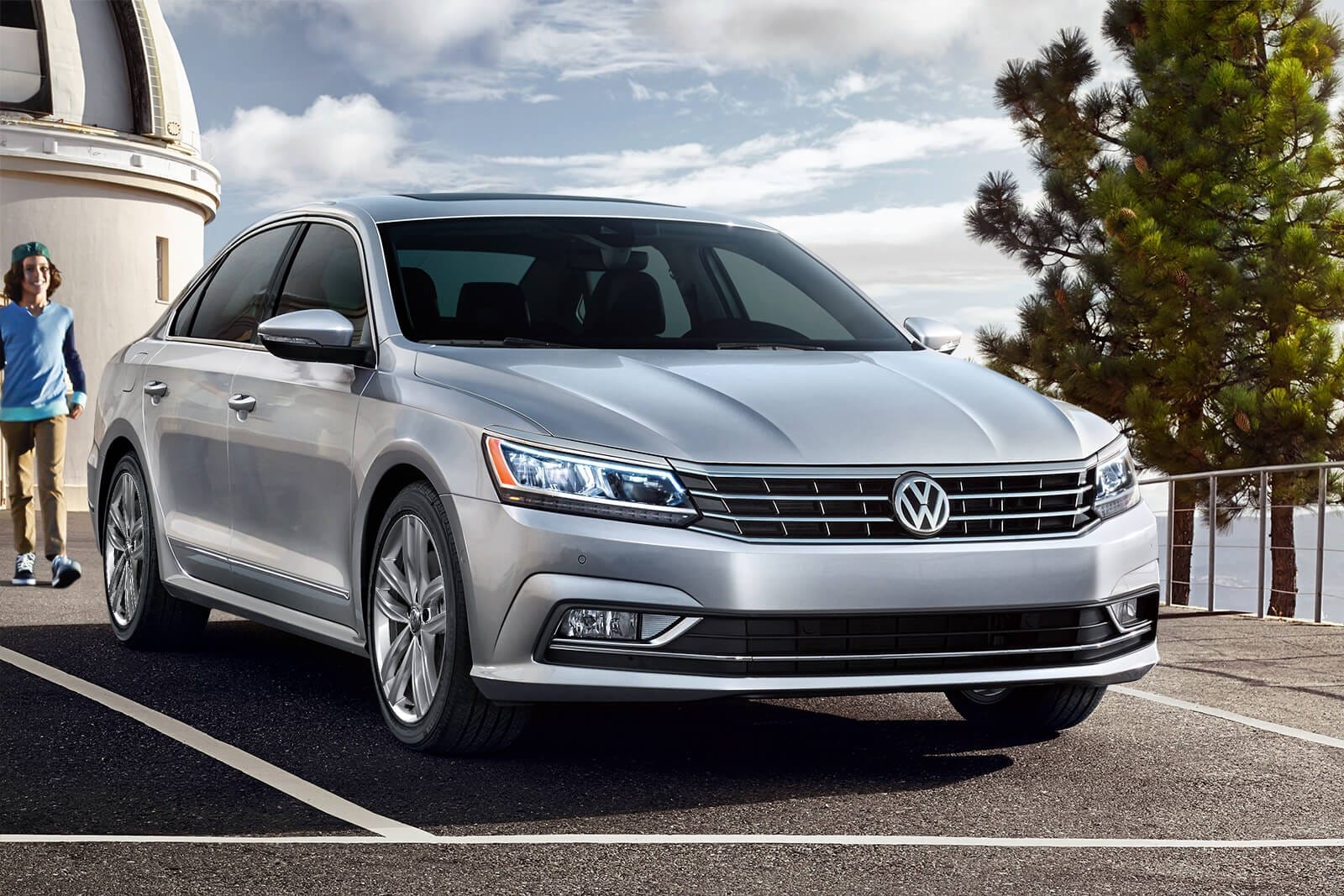 Affordable and capable, the 2018 Volkswagen Passat offers sedan lovers a lot to like in a mid-size car.
Recent Perfomance Upgrades Make Volkswagen Passat a Top Sedan Choice
Two years removed from its technology upgrade, the 2018 Volkswagen Passat is a great choice for mid-size car enthusiasts who are looking for a sedan with recent performance upgrades. The Passat fits the bill, due to its new 2.0 liter turbocharged engine. It provides a boost of 4 hp, and increased fuel economy. Drivers who want performance without paying more at the pump will appreciate Passat's current 25 city/36 highway gas mileage.
Comfort, Affordability & a Longer Warranty
While the Passat offers multiple performance enhancements, it also boasts plenty of room for five passengers. It's an excellent sedan choice that offers easy viewing to the outside and lots of legroom that ensures driver and passenger comfort. What's more, the affordability of Passat as compared with the Toyota Camry and Honda Accord, is another factor to consider when choosing this sedan. Another value aspect drivers may wish to consider is Passat's new longer warranty (6 yr/72,000 mi basic, 6 yr/72,000 mi powertrain).
4 Trims to Choose From, Including Limited Run GT Model
The Passat is available in R, SE, and SEL Premium trims, plus a new, limited run GT trim:
· R offers 19 inch alloy wheels, leatherette upholstery, Apple Car Play and Android Auto integration, unique bumpers and more.
· SE Trim provides 17 inch alloy wheels, 6.3 inch touchscreen, technology and lighting packages, among many other features.
· The SEL Premium trim sports leather upholstery, 18 inch alloy wheels, navigation, heated rear seats, LED headlights and much more.
· GT trim (based off R-line trim – GT is a limited edition trim):
o Powerful 3.6L VR6® engine
o 19 inch wheels
o Lowered suspension
o Sport exhaust
o 4 colors: Pure White, Reflex Silver, Platinum Grey, and Deep Black
With all of these trim selections, it's no wonder that more drivers pick Volkswagen Passat as their sedan of choice. And now with the new GT trim, there's even a sport model for those who want a racier car that still offers all the great Passat sedan features. Drivers that love Volkswagen engineering and the ability to choose from multiple trim packages, will enjoy everything that the 2018 VW Passat has to offer.
Visit Byers Volkswagen in Columbus, Ohio today to view our big Volkswagen Passat selection, take a test drive, and purchase this affordable, performance-enhanced sedan!