FAQ: Byers Volkswagen - Best Volkswagen Deals in Columbus, OH
As one of the top Volkswagen dealerships in Columbus, OH, our team at has always gone the extra mile to make sure our customers are completely satisfied. We understand that there are many factors at play when it comes to making a major car buying decision. That's why we strive to leave no stone unturned when it comes to accommodating our customers most common, and even uncommon, questions. Below are some of our most frequent inquiries. If you have other questions not listed here, just contact our friendly experts at Byers Volkswagen online or give us a call at (888) 445-0539 and we'll gladly provide you with answers.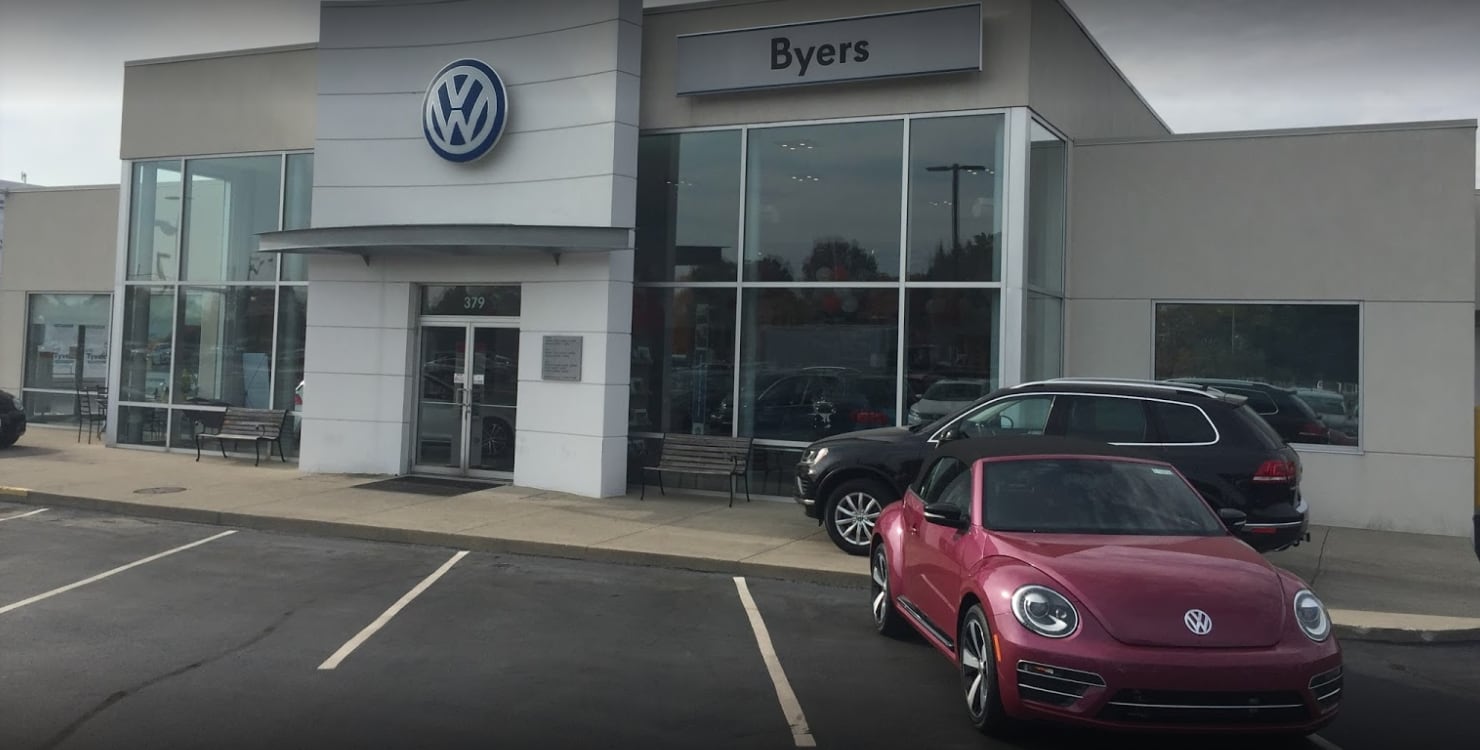 Cars (you know-the reason you're here)
Q: Why should I schedule a test drive?
A: Once you're actually behind the wheel of a vehicle, that's when you truly get to know how it feels on the road. You'll know how it handles, how the interior feels, and if it's the car that suits you best, so it's important to test the waters before diving in for a purchase.
Q: What are the benefits of buying used?
A: Our meticulously maintained selection of used Volkswagen cars gives buyers a bigger variety of options, with a diverse range of models, makes, and years to consider. But besides the wealth of choices, there's the inherent price difference. The lower used car price can give you the freedom to choose the model you want without the worries of depreciation. Another bonus to buying used is insurance, as rates tend to be lower for used cars than for new cars.
Service & Parts
Q: Why is regular maintenance important?
A: If you want to keep your vehicle running like new, regular maintenance is absolutely vital. When even the littlest things go unchecked, it can lead to trouble down the road. But by scheduling regular maintenance at our Volkswagen service center, our talented technicians use only genuine Volkswagen parts to ward off any potential problems and keep your vehicle running at peak conditions for years.
Q: How often should I get my tires rotated?
A: The general rule of thumb is 6,000 to 8,000 miles, or every six months. But all vehicles are different, so you should check your owner's manual or contact our friendly Volkswagen service center for specifics.
Finance
Q: How do I trade in my car?
A: At Byers Volkswagen, we make it simple to trade in your used vehicle for the maximum value towards a new VW car. You can contact our VW finance center or come visit us at 401 N Hamilton Road in Columbus, OH to speak to our sales experts. You can also take advantage of our website for our Volkswagen certified trade-in program to get a quote.
Q: Can I buy a car with no credit? 
A: Our Volkswagen brand dealers are dedicated to getting you behind the wheel as easily and quickly as possible. Our finance department strives to find the best lease or loan options for all of our customers, and will find a solution, regardless of your credit status.
General
Q: What are your showroom hours?
A: Byers Volkswagen is open from 9am to 8pm on Monday through Thursday, and from 9am to 6pm on Friday. We're open 9 am to 5 pm on Saturday, with special Sunday hours from 12pm to 4pm on the last two Sundays of each month.
Q: Why should I choose your dealership?
A: Our family-owned Columbus, OH Volkswagen dealership has been serving the New Albany, OH, Westerville, OH, and Gahanna, OH area for decades. Our selection of new and used Volkswagen vehicles is beyond compare, and we top that off with superior customer care and outstanding technical service.