We know that when you're shopping for a new vehicle, your time is precious. There are so many things to consider, and so many different sources of information. To make that process faster and easier for you, we've put together a list of the questions we hear most often here at Byers Volkswagen. If you have a question that isn't listed here, don't worry. Just contact our friendly and helpful experts at Byers Volkswagen online, or stop by our dealership, and we'll be happy to answer any questions you have.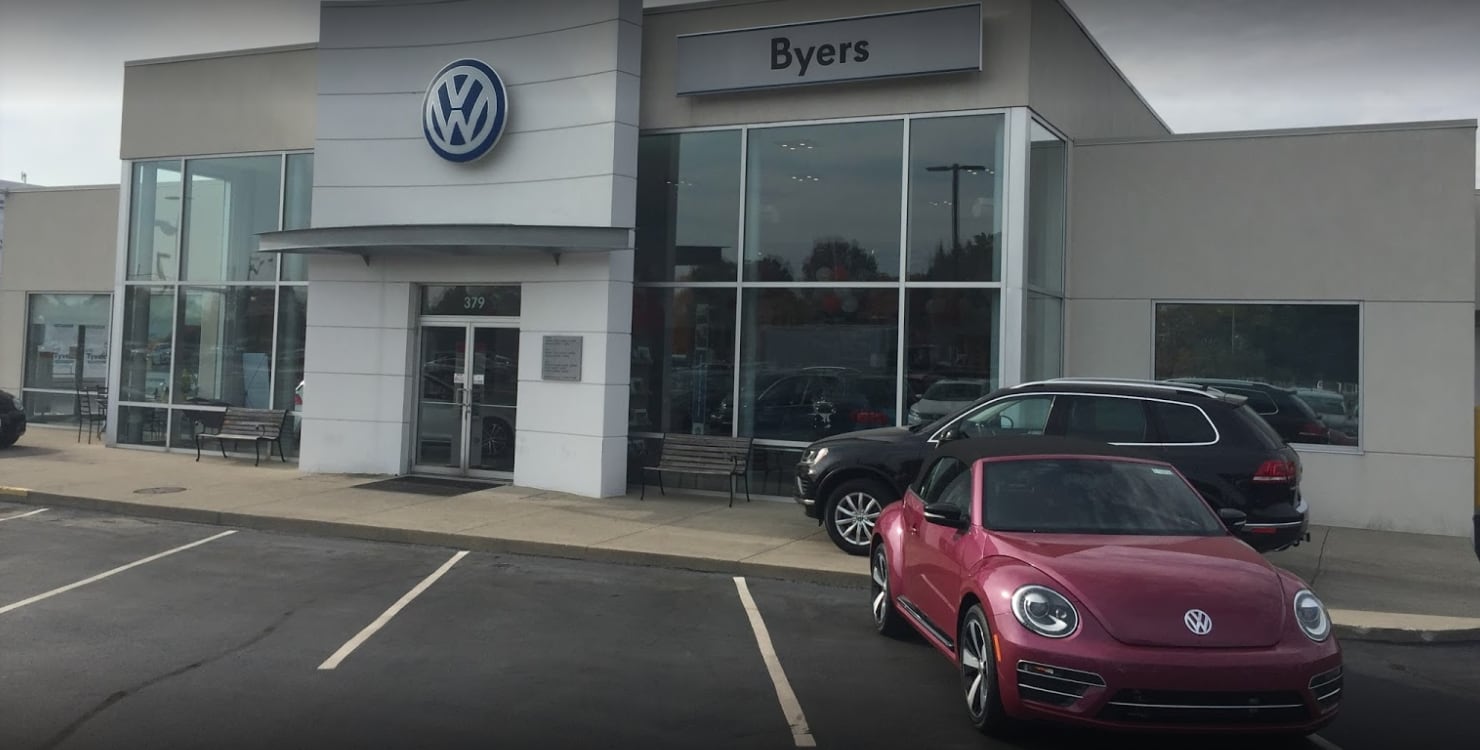 Cars
Q: Why should I schedule a test drive?
A: You don't really know for sure if a shirt will fit until you put it on. You don't know if a meal is good until you taste it. And you won't know if a car is the right fit for you until you drive it. Only then will you know how the interior feels, how the car handles, how it sounds, and everything else that's important to you. Scheduling your test drive is the best way to be sure we'll have a sales associate ready to help you.
Q: What are the benefits of buying used?
With a wide range of models, makes, and years to choose from, our meticulously maintained selection of used Volkswagen cars gives buyers a bigger range of options. In addition to the wealth of choices, there is an inherently lower price. And you can choose the model you want without worry of depreciation when you buy a used car at a lower price. Used cars also often have lower insurance rates than new cars, so you continue to save even more money over time.
Service & Parts
Q: Why is regular maintenance important?
A: An ounce of prevention is worth a pound of cure. Fixing small problems before they become big problems will often save you a lot of money; performing regular maintenance before small problems even happen will usually save you even more. Your owner's manual or the friendly technicians in our service center will let you know what systems and parts will need maintenance, and when. Scheduling your car's regular maintenance at our service center ensures that you'll receive genuine Volkswagen parts, installed by Volkswagen trained technicians, ensuring the best possible service for your car.
Q: How often should I get my tires rotated?
A: Rotating a car's tires means to change each tire's position on the car, which helps to evenly distribute the wear on each tire, and will make your set of tires last longer. Usually, this should be done between 6,000 miles and 8,000 miles from the last time you had your tires rotated or replaced. To be sure your tire wear is even and not too severe, you should either consult your owner's manual, or contact our Volkswagen service center for information, and/or an inspection.
Finance
Q: How do I trade in my car?
A: At Byers Volkswagen, it's easy to trade in your used vehicle towards a new Volkswagen. You can get a quote of your vehicle's value in three ways:
Call our VW finance center for a preliminary estimate.
Visit our website and use our Volkswagen certified trade-in program to get a quote.
Bring your car to us at 401 North Hamilton Road in Columbus Ohio to speak to our sales experts.
Q: Can I buy a car with no credit?
A: Yes! Byers Volkswagen is committed to seeing you in one of our vehicles as quickly and easily as possible. Our finance department will work hard to find the best loan or lease options for you. They will find an economic solution, regardless of your credit status.
General
Q: What are your showroom hours?
A: Our showroom is open:
Monday through Friday: 9:00 AM to 6:00 PM
Saturday: 9:00 AM to 5:00 PM
Sunday: Closed
Q: Why should I choose your dealership?
A: We are a family-owned dealership, so maintaining our longstanding reputation as a quality organization is of paramount importance to us. Our dealership has proudly been serving Columbus, OH for decades. Our selection of new and used Volkswagen vehicles is unmatched. Most importantly, we go out of our way to provide unparalleled customer care, and exceptional technical service.