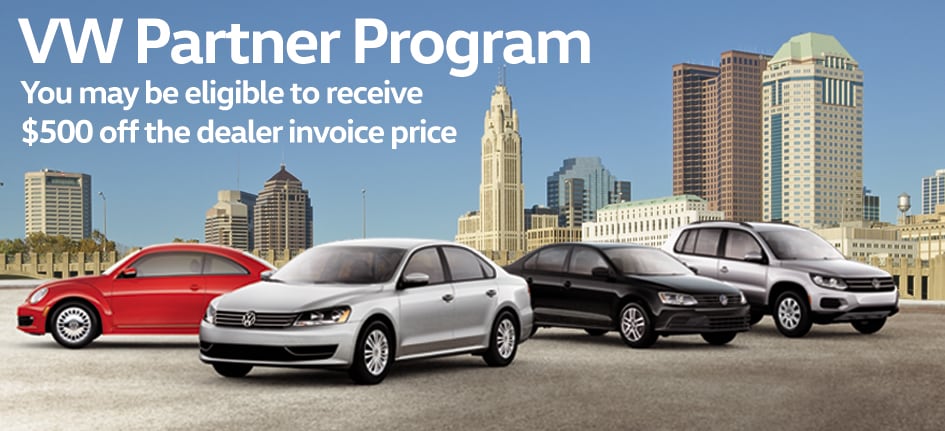 $500 Below Invoice on Your Next VW is as Easy as 1-2-3...
Visit vwpartnerprogram.com, create an account and print out your VW Partner Program certificate.
Bring us your certificate; bearing your employer's name, as well as proof of affiliation to Byers Volkswagen.
Order your new Volkswagen or take one from dealer stock and enjoy $500 below invoice.