Deciding to buy a new Volkswagen is one of the happiest, and smartest, decisions you can make. And when you're ready to dive into the Volkswagen experience, you want a Volkswagen brand dealership with an outstanding selection and a customer service team dedicated to helping you get exactly what you want. At Byers Volkswagen, we're proud of our stellar stock of pre-owned and brand new Volkswagen vehicles, but we also take extra pride in elevating the purchasing experience for all of our clients. When you come to our dealership, we'll make it as easy as possible to drive away in the new VW cars of your dreams. But before you visit, you'll want to bring the following things with you to make the buying process as streamlined as your new Volkswagen.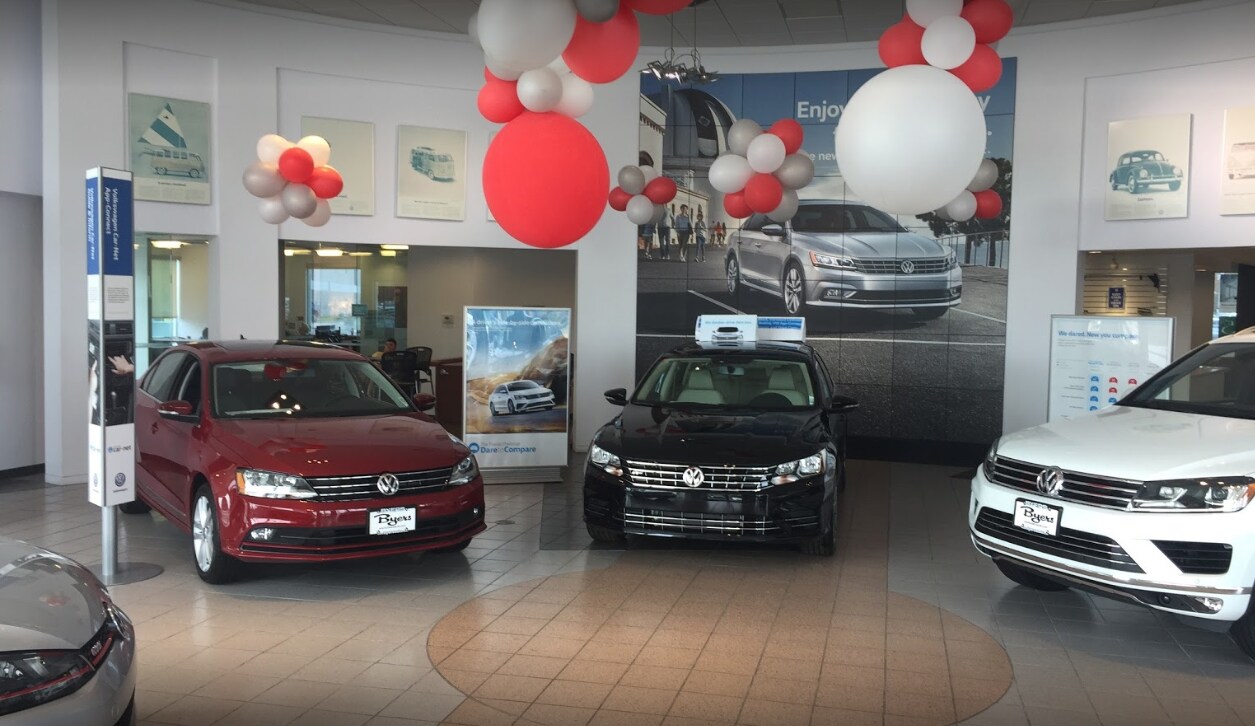 What To Bring
First-time buyers are often confused by what they should and shouldn't bring with them to the dealership. Of course, it's better to be over prepared than under prepared, but you don't need to bring a file cabinet with you when you visit our Volkswagen finance department. In fact, you only need a few simple things.
For starters, you'll need a valid driver's license. You won't be able to take a test drive, or legally drive your new car, without it. Next, you'll need proof of income-such as a bank statement or paycheck stub-to prove you can make monthly payments if necessary. It's also essential that you provide proof of insurance before you drive off the lot, especially if you're trading in your old vehicle. And, of course, if you're trading in your old car, you'll need to have the title with you. Also, if you need a co-signer on your loan, bring them (and their insurance and financial information) with you.
Our Inventory
Now that you know the important things you need to bring with you, it's time to get down to the fun stuff: our knockout inventory. Here are some of the models we love most, and can't wait to put you behind the wheel of.
TheVolkswagen Jetta is a popular gem that comes in five trims, including the Jetta Sport, which packs a 170-hp turbocharged 1.8-liter inline four-cylinder engine and a state-of-the-art MIB II infotainment system under its sleek hood.
The Volkswagen Passat combines style and safety (it was awarded a five-star overall safety score from NHTSA) with sporty handling and a spacious cabin. It also comes with two engine options: a 1.8-liter turbo-four with 170 hp and 184 lb-ft of torque or an even more powerful 3.6-liter V-6 with 280 hp and 258 lb-ft of torque.
When you're ready for your new adventure, come see our sales team professionals at Byers Volkswagen today. Our Volkswagen brand dealers are conveniently located at 401 N Hamilton Road in Columbus, OH. Give us a call at (888) 445-0539 if you have any other questions about our inventory, or what you need to bring with you, and we'll making the buying process as simple and speedy as possible.